Home
"…a satisfying combination of tales that possess dry delicate humour, are ripe with subterfuge, exhibit strong characterization and dare I say it, are deliciously fruity." Dimity Powell – Children's Author
Virginia is the current Secretary and Treasurer of the Fellowship of Australian Writer's Queensland (FAWQ) and has been working toward this first publication for several years having taken a step back from her Managing Director role at her family's Brisbane based company.
'Flash Fiction, Volume One' is a compilation of 37 stories, each no more than 500 words, concise and easily consumed in brief moments of down time. Stories range from 'The Autumn Stranger' a story of unrequited love; 'Fish' an aboriginal dreamtime story; 'Little Bird' a story from the Spanish Civil War; 'Ice Cave' beginning in Neolithic time and ending in the twentieth century. Illustrated throughout, the stories are varied taking the reader on a brief but significant journey etching indelible images of people; places and situations that linger in the mind and often leave the reader wanting more.
Carmel Rowley, Australian author said of the novel, 'Flash Fiction Volume One is a descriptive work of love and life that leaps from the emotional to the amusing. The stories are put together with intelligence and caring for the life we all lead. A truly enjoyable read.'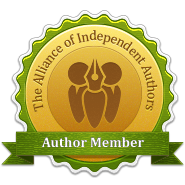 About Virginia Miranda
Born in Macksville NSW, I am part of one of the largest families in the Central NSW area, the Holder Family. My great-great grandfather being a first generation convict was transported over the theft of goods to the value of three pounds fourteen shillings. He married Lavinia King in 1845 and they had 15 children. Two of whom died as babies. The remaining thirteen children had in excess of ten children each, thus ensuring the continuation of the Holder family.
Over the years I developed a keen interest in my ancestors and those of my husband and his Italian parentage. I am now writing a short novel about my grandfather and his Scottish grandmother. I have researched both family lines and discovered many interesting facts, especially on the Italian side. I see more stories being developed depicting life in an Australian Internment Camp, life under threat of volcanic eruptions both in Naples and Catania and life as part of a huge extended family.
I began short story writing in High School. My first published story was in the Brisbane State High School Year book, 1966. In 1975 I signed up for a correspondence course in Freelance Journalism followed by a Short Story Course in February 1978.
In 1976 my story 'The Enchanted Valley', a story about Fraser Island in the future was published in the Brisbane Courier Mail.
In the late 70's and early 80's I published a number of stories in 'Me' magazine. I also began writing weekly articles for Beenleigh Air Sea Rescue. These were published in the Albert & Logan News, Sea Spray and the Official Journal of the Air Sea Rescue Association of Qld.
For the next twenty years my creative writing time was severely limited with a young family and a growing successful business. My time was spent writing work related articles, submissions to the government and entries into a number of small business awards.
Then in 2004 I began a comprehensive writing course with the Writing School, completing it in May 2009. During my studies I entered a number of competitions, Raspberry & Vine, Tom Howard and the 'One Book Many Brisbane's'. Although not a winner, I was highly commended on a number of occasions.
I am a member of Northern Rivers Writers' Centre, The Brisbane Writers Centre, The Society of Women Writers and the Fellowship of Australian Writers Qld.
My passion for writing has never wavered, whether short stories, articles, business profiles, grant submissions; I have continued writing over the years. In 2009 I wrote and printed a short story for my grandchildren. For me writing is about the words, how they come together, what the story says, and published or not, I will continue.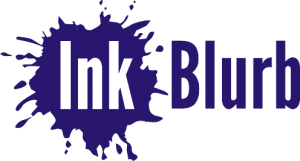 ARTICLES | REVIEWS | FLASH FICTION | MICRO FICTION | PLAYS | POETRY | SHORT STORIES | TRAVELS | YA FICTION | BOOK