Apostle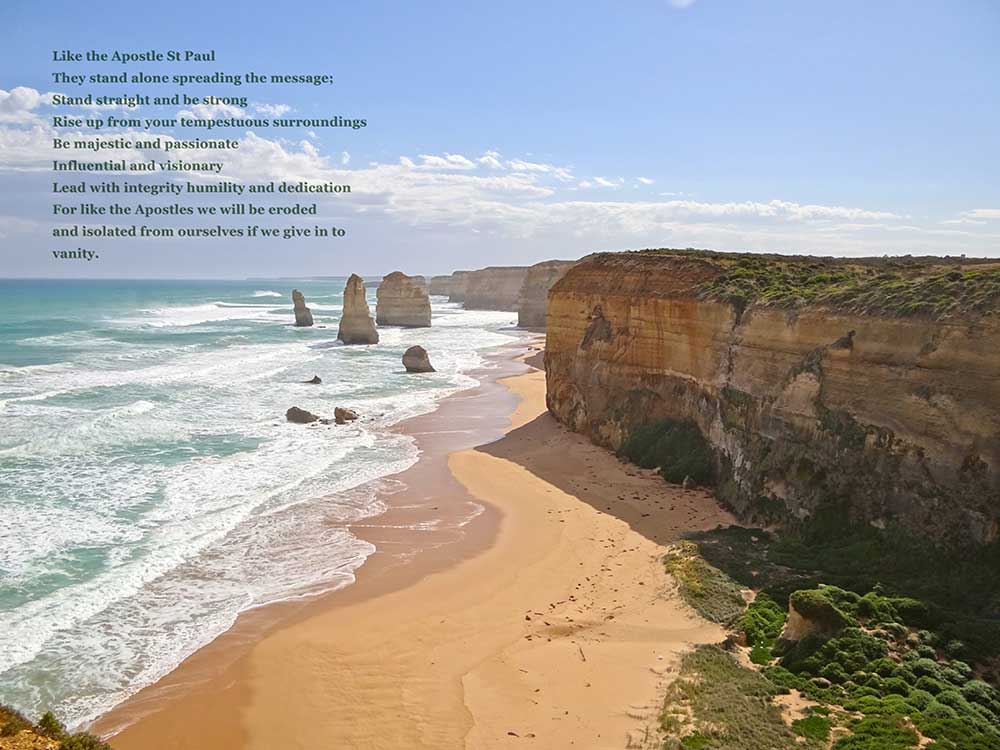 Virginia Miranda
Virginia has entered a number of competitions including, Raspberry & Vine, Tom Howard and the 'One Book Many Brisbane's' for which her works were highly commended on a number of occasions.
Published works in the Brisbane State High School Year book, Brisbane Courier Mail, 'Me' magazine, Albert & Logan News, Sea Spray, and the Official Journal of the Air Sea Rescue Association of Qld.
In 2016 Virginia published her first book, Flash Fiction Volume 1. Her eagerly awaited second book, Flash Fiction Volume 2, was published in late 2017.
Virginia is currently a member of Northern Rivers Writers' Centre, The Brisbane Writers Centre, The Society of Women Writers, The Fellowship of Australian Writers Qld and a The Alliance of Independent Authors.